5 Great Gift Ideas for the Roller Skater In Your Life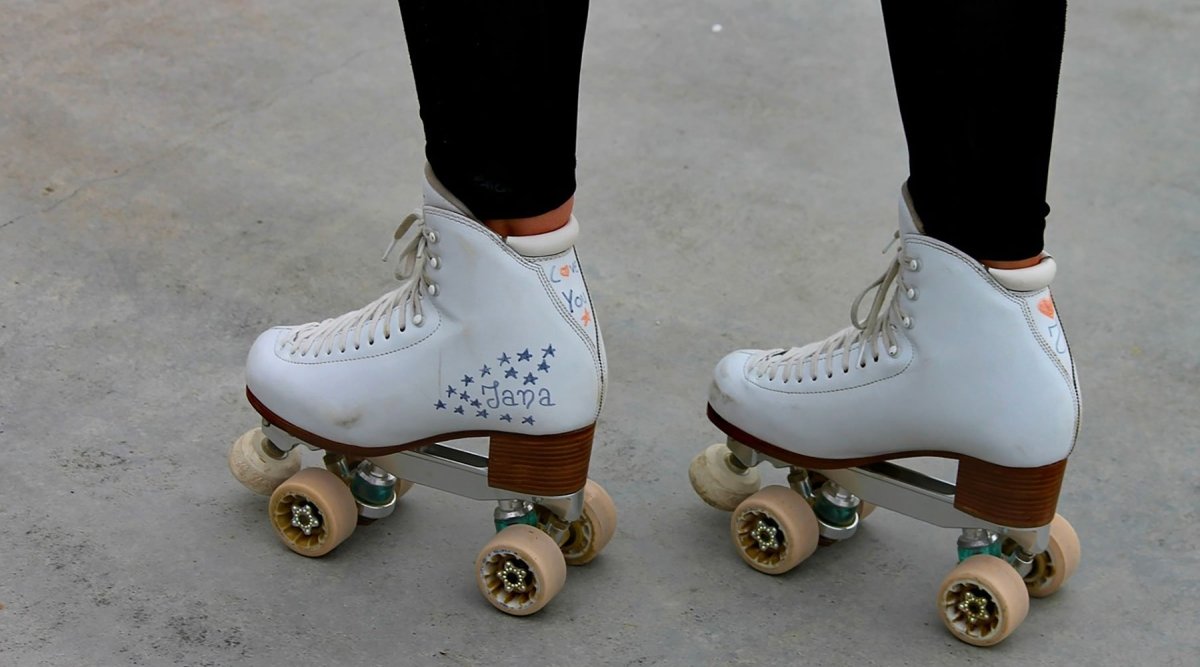 Is anyone else out there humming "It's a white Christmas" or is that just me? The holiday season is in full swing and lucky for you, I've compiled a list of rad gift ideas to make shopping for at least one person on your list quick and easy.
Here are some fun gift ideas for your favorite roller skater.
Gift Idea #1 Light Up Wheels
Just when we all thought roller skates couldn't possibly get any cooler, companies started making light up wheels! You can snag a set of light up wheels in practically any color of the rainbow these days but keep in mind they come in packs of 4, so be sure to buy two sets (or a total of 8 wheels).
Carribbean Connection just got a shipment of the Impala light-up wheels that may just put Rudolph the Red Nosed Raindeer out of work this Christmas! These wheels can be used indoor or outdoor and look phenomenal on any brand of skates.
Gift Idea #2 Safety Gear
It's easy to live in a fantasy world where you strap 8 wheels to your feet and never take a tumble, but I think we all know better than that. Show that special someone that you care by purchasing some safety gear.
Wrist guards, elbow pads, knee pads, and a helmet are all ideal safety equipment for newer skaters or anyone wanting to try rolling around at a skate park. As I like to say, safety is sexy!
Remember, just like roller skates themselves, you'll get what you pay for when it comes to gear. Wherever possible, open your wallet a bit wider and buy quality stuff. I personally recommend TSG, 187 Killer Pads, and Triple 8 and use these myself to protect my noggin as well as all of my other "knobby bits."
Gift Idea #3 Roller Skating Lessons
Sure, anyone can teach themselves practically anything with the internet these days, but the skater on your Christmas list would likely learn much faster by taking a few lessons. Learning how to skate from an instructor will help ensure that your special someone learns proper form and weight transfer, not to mention a some super cool tricks.
All of the rinks in town offer lessons, and I'm personally a certified roller skating instructor. If you'd like to connect for a private lesson, or join one of my upcoming group lessons, shoot me a message on Facebook, IG, or TikTok at @SutherlandSkates.
Gift Idea #4 Skating Accessories
This is my most budget-friendly gift idea of the season.
Do you know how people love to hang stuff from their rearview mirror (Think fuzzy dice, beads, and air fresheners)? Roller skaters love to spice up their skates the same way and there are countless accessories out there these days.
Brand new laces are a great starter accessory. They come in different lengths, widths and patterns, so you can really get creative. Decorative toe caps are another great idea - they will not only protect the skates, making them a practical gift idea, but they also add some extra flair.
For bonus points, get your favorite skater some fun eyelets as well (type this one into Etsy. You're welcome). These fun little designs are held onto the skate by the laces and are easily interchangeable.
Gift Idea #5 New Roller Skates
There's a saying out there that goes "Shoes are like chocolate, there's always room for more." This concept definitely applies to roller skates as well.
With so many patterns, materials, and colors available these days roller skates can be a great accessory, and it's common for skaters to have a separate purpose for each pair of skates. For example, a pair for outdoor cruising, one for indoors at the roller rink, and another to use at the skate park.
If you really want to wow someone this Christmas, this is the gift idea for you. Caribbean Connection has a freshly stocked supply of Impala skates in leopard print (this is my favorite), and holographic pairs in both rose gold and silver.
What are you going to get the roller skater in your life for Christmas this year? Leave me a comment ;)