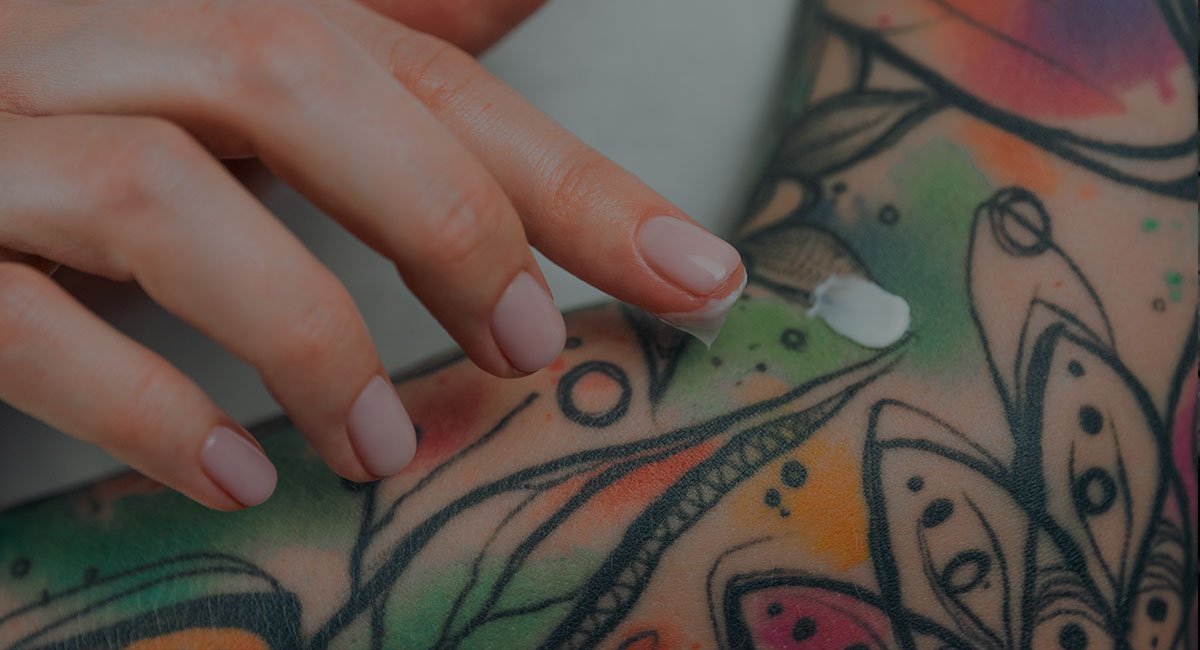 Instructions
When you get home:
Leave the bandage that you received after the tattoo on for 1 to 3 hours. Tattoos will ooze, this is a normal part of the healing process. The bandage is there to keep airborne bacteria and any other contaminants in the environment from invading your wound.
Make sure your hands have been washed thoroughly before you remove the bandage. You do not need to re-bandage your tattoo.
Cleanse the tattooed area with antibacterial hand soap and water. Gently massage your tattoo with your hand. Do not scrub the tattoo with a brush or towel (this should not be done until the tattoo has healed).
Dry the tattooed area by gently patting with a clean, sterile paper towel.
Lightly rub a tiny amount of unscented/un-dyed lotion onto the tattoo. Our artists recommend using

 

Hustle Butter.
Repeat steps 3 through 5 for the next 7 to 10 days, approximately 3 to 5 times a day.
After a few days, you may notice some peeling and possibly a little scabbing. RESIST THE URGE TO SCRATCH OR PICK at the tattoo. Picking at your tattoo can lead to irritation, scarring, color loss, and/or fading. To ease itchiness, gently massage a tiny amount of unscented/un-dyed lotion on the area.
Remember – After you leave the tattoo studio, the aftercare if your responsibility. Make sure you care for your tattoo properly. Poorly followed aftercare can result in prolonged healing, and can degrade the overall appearance of the tattoo when it is healed.
Helpful Tips
Do not go swimming or soak in water with your new tattoo. Showers are ok. Be sure not to use any scented body washes, or wash cloths/loofahs on your new tattoo. Only wash your tattoo with antibacterial hand soap.
We recommend that you sleep on newly cleaned bed sheets the first few nights with your new tattoo. Unclean bed sheets can be a breeding ground for bacteria, and a source of infection for a new tattoo.
Do not use hydrogen peroxide or rubbing alcohol on your tattoo.
Do not participate in activities that will make you sweat.
Stay out of the sun until your tattoo has healed completely. Apply sun block (at least 30 SPF) to your tattoo after it has healed whenever it is exposed to the sun to protect it from fading.